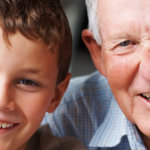 Services
An educated client is our best client. You can go practically anywhere to speak with a financial advisor and purchase investments. Wall Street brokerages, insurance companies and online discount brokers are vying for your business along with financial advisors, but do they know you? Ask yourself what type of firm you should trust. At Townsend, we staff CFPs (Certified Financial Planners) and CRPCs (Chartered Retirement Counselors) at our Denver and Westminster offices. These professionals will account for your goals during the financial planning process. We provide advisory services based on what best suites you both personally and financially. We believe our business model is aligned with pursuing solutions that are in your best interest and present a superior opportunity for you because:
We are an independent, privately owned firm with deep roots in the Denver community
We rely on referrals from our clients to grow our business, which means we are very motivated to please every client we serve.
As an independent financial advisory firm with fiduciary responsibilities, now growing with offices serving Denver, Westminster and nearby areas, we choose financial products that are best for you – unbiased by the demands and sales quotas that could be imposed by a corporate parent.
Our certified and licensed advisors are salaried. We focus on developing and managing comprehensive financial strategy that meets your unique needs and we have no hidden agenda.
You receive personal attention and guidance from our professional advisors who come to know you.
This is the value in personal financial planning at Townsend. Our certified financial advisor and knowledgeable staff is there to genuinely assist you in the best way possible. We start our process by scheduling a free consultation at either our Denver or Westminster office, where you're able to meet with a financial advisor to discuss your future goals and ask any questions (making sure that we are the best fit for what you're looking for!) This consultation is a great opportunity for you to understand our financial planning process while also establishing a relationship with a financial advisor. After your consultation, our financial planners can build a profile which consists of an indepth look at your overall financial picture; including income sources, total assets available and your retirement income needs. Townsend will then schedule you in for a profile review with your advisor and see if you have any assets needing to be managed at that time.
The Townsend advisory staff includes experienced financial experts who provide advice to a variety of clientele with various needs and at various stages of retirement. You may come in for financial assistance or retirement planning, but we offer so much more. Depending upon your situation and requests, our financial advisory services include:
We encourage you to explore all the financial advisory services we offer to see what suites you. Not sure? That is no problem, as our financial advisors are ready and willing to assist you. Please contact our Denver or Westminster office to set up an appointment with a financial advisor today!
PLEASE SEE IMPORTANT DISCLOSURE INFORMATION.
Please Note: No portion of the video content should be construed by a client or prospective client as a guarantee that he/she will experience the same or a certain level of results or satisfaction if Townsend is engaged, or continues to be engaged, to provide investment advisory services.
Please Note: The scope of any retirement planning, financial planning and consulting services to be provided depend upon the terms of the engagement, and the request and needs of the client. Townsend & Associates, Inc. does not serve as an attorney or accountant. Townsend & Associates, Inc. does not prepare estate planning documents or tax returns.