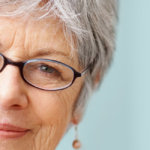 Portfolio & Asset Management in Denver
Townsend Managed Account Program (T-MAP)
T-MAPs
Our managed account programs are created and monitored by our Townsend investment committee with the goal of assisting in building, managing and preserving your wealth during your lifetime. We have two distinct investment platforms — Portfolio Advantage and our Dynamic Advantage — which are designed specifically to help meet the needs of our clients. Advisors of Townsend assist clients in establishing an account at Fidelity Institutional Wealth Services.
Townsend is a Registered Investment Advisory firm. This means that we do not have relationships or reason to sell any of the investments or companies within your account. Our only obligation is to you, the client. When you invest through our platforms, we have a vested interest in your success because our compensation is a percentage of your account value, and is not considered a commission. In other words, the better you do, the better we do. Our management fee is automatically deducted from your account on a monthly basis, and is completely transparent. Should you decide to close your account, our compensation ends.
Click here to download our T-MAP brochure.

Portfolio Advantage
Portfolio Advantage is a mutual fund and ETF portfolio management program developed by Townsend using the Modern Portfolio Theory (MPT), which tries to maximize return and minimize risk by carefully choosing different assets. MPT is widely used in practice in the financial industry and several of its creators won a Nobel Prize for theory.
MPT is a mathematical formulation of the concept of diversification in investing, with the aim of selecting a collection of investment assets that has a collectively lower risk than any individual asset. This is possible because different types of assets often change in value in opposite ways. For example, when stock values decline, bond prices often increase, and vice versa. In other words, a collection of both types of assets can theoretically have lower risk than if held individually.
So Based On MPT Our Investments Are Allocated Between:
Large capitalized companies — Market capitalization of 5 billion or more
Medium capitalized companies — Market capitalization of 1 to 5 billion dollars
Small capitalized companies — Market capitalization of 250 million to 1 billion dollars
These Three Sectors Are Further Divided Between:
Value companies – Value companies or stock in these companies are deemed to be undervalued in price and are likely to pay higher-than-average dividends.
Growth companies – Growth companies or stock in these companies are deemed poised for rapid growth and put emphasis on gaining market share.
Blend – These are companies or stock in companies that fall between growth and value. Bonds or fixed-income securities are an essential asset group which produces income in addition to lowering volatility.
Our Bonds Are Allocated Between:
Government Bonds – Treasuries, Municipal, Agency, International and Treasury Inflation Protected Securities (TIPS)
Corporate Bonds – Investment grade, high-yield, floating-rate bank loans both domestic and international
Bonds Can Be Further Divided Between:
Short-term maturities – 1 year or less
Intermediate-term maturities – 1–10 years
Long-term maturities – More than 10 years
The percentage we have in each bond type/maturity depends on your risk tolerance, which is determined by our risk assessment and the relative strength of the market. The next step is the investment selection depending on your individual situation. Our investment selection is based not only on competitive advantages they may have, but for investments that we believe will stay competitive. Our investment committee researches, tests and scrutinizes everything from strategies, costs, risk, manager tenure, and Alpha, (a measurement which represents the value a portfolio manager adds to or subtracts from a fund's return). We have access to thousands of ETFs and mutual funds from some of the most recognizable fund companies to construct your portfolio. Townsend does not charge a commission to buy or sell these funds, but please note transaction fees charged by Fidelity may apply.
Dynamic Advantage
Dynamic Advantage is actively managed portfolios of individual stocks. Townsend uses state-of-the-art analytics to find under-valued companies/sectors to fit each portfolio's specific criteria. Transaction charges will apply, and are charged by Fidelity. We currently have three (3) Dynamic Advantage Portfolios:
Dynamic Advantage Growth and Income: This portfolio is modeled for the moderate investor. This portfolio includes companies that will provide above-average income and whose prices have the potential to increase. Typically, more conservative investors will be most comfortable with this portfolio. The goal of this portfolio is to earn above-average returns over any five-year period. This is broken down into two parts; the first part is the growth component, which provides the price appreciation via the growth companies, and the second part is the income component, provided via the dividends of the value companies.
Dynamic Advantage Growth: This portfolio is modeled for investors focused on long-term capital gains, as this portfolio emphasizes companies with worthwhile appreciation potential. Among the factors considered for selection to this portfolio are a company's three-to-five year appreciation potential; to qualify for selection to this portfolio there must be above-average three-to-five-year price-appreciation potential.
Dynamic Advantage Aggressive Growth: This portfolio is modeled for the more aggressive investor wanting to emphasize price performance. A company must be expected to outperform the market in a the next six to 12 months, and have a Financial Strength rating of at least B+ at the time of purchase. These companies will generally have above-average records for earnings growth. Companies in this portfolio can have Betas considerably higher than 1, which indicates that they will likely increase the risk/reward profile of the portfolio.
In a time when many investment professionals pitch products, we at Townsend provide financial planning solutions. The investment marketplace is a complex world of choices which is constantly changing. Sorting through these choices requires both time and expertise. The myriad financial products and services can overwhelm even the savviest investor. While there is no guarantee the Portfolio Advantage and Dynamic Advantage will be successful, they are great alternatives for investors to consider when pursuing their financial goals.
Additionally, Townsend uses a state-of-the-art, comprehensive performance report system to help you track the performance of your account. This can be accessed 24 hours a day through our website.
If you would like us to provide you with a comparative analysis between your investments and our portfolios, or if you have questions, you are welcome to call us at 303.452.5986.
PLEASE SEE IMPORTANT DISCLOSURE INFORMATION.
Please Note: No portion of the video content should be construed by a client or prospective client as a guarantee that he/she will experience the same or a certain level of results or satisfaction if Townsend is engaged, or continues to be engaged, to provide investment advisory services.