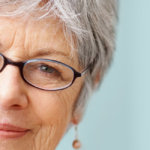 Portfolio & Asset Management in Denver
Investment results and the risks that your investments carry have a huge impact on your well-being — financial, personal, and mental. Accordingly, Townsend takes the business of investing very seriously, with the dual goal of preserving your capital and earning the high returns available in equities. We focus on value, as well as the factors that will likely influence your investments. And because times change, we also want to understand the broad investment backdrop and risk environment.
One of the most important elements of investment success is a workable and sensible investment philosophy that is applied consistently. Many professional investors and traders operate without an investment philosophy and are either 1) short-term oriented and trade often; or 2) they give you an investment portfolio that looks like a benchmark such as the S&P 500 (called closet-benchmarking). Accordingly, they trade too often in the hopes of making a quick profit, or they are happy to give you a market return. We believe strongly that you deserve better.
As the chart below shows, neither trading often nor closet-benchmarking gives you high long-term returns or reduces risk. A long-term oriented portfolio of well-researched investments can give you high returns with low risk.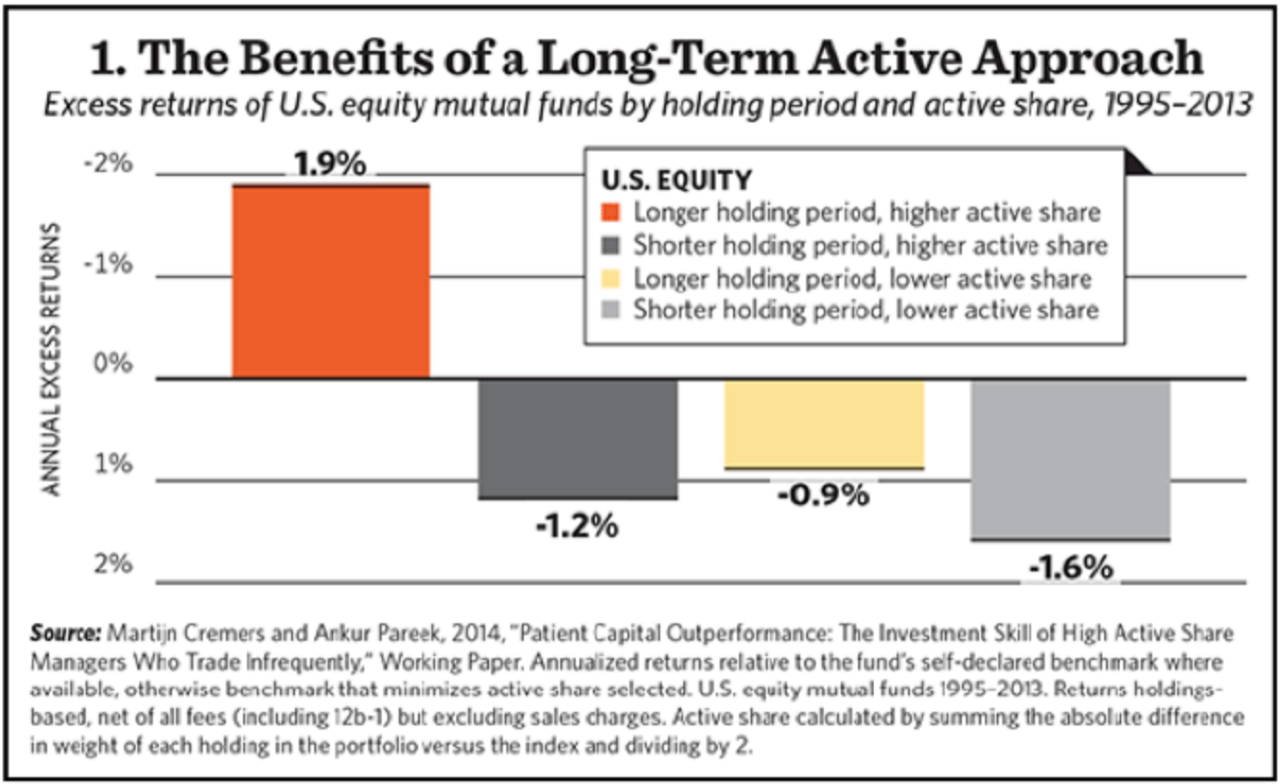 Why do most investors who trade often fare so poorly? Imagine driving in traffic. On a highway full of cars some will constantly change lanes to try to get where they are going more quickly. But in traffic, as in investing, changing lanes doesn't get you there faster. It gives you an illusion of going faster, but in the end all it does is create more risk of an accident. Similarly in investing, many investment advisors will chase popular stocks that have risen in price in an attempt to outperform their peer group. This is what famed investor Seth Klarman calls the "performance derby". The performance derby induces advisors to take excessive risks and, because past price moves do not predict future price moves, it does not work out well for their clients.
Our investment philosophy provides a framework for our decision-making. We apply this philosophy to every investment decision we make for you across strategies. At Townsend, our philosophy is multifaceted, and the overarching goal is to get you high value for your investment dollars. As Warren Buffett, would say, "we try to buy dollars for 60 cents." Essentially it boils down to assuming risks that are likely to be well-compensated and to avoid losses.
Townsend Managed Account Programs (T-MAP)
Our two managed account programs are created and monitored by the Townsend investment committee with the dual goal of growing and preserving your wealth during your lifetime. We have two distinct investment platforms — Portfolio Advantage and Dynamic Advantage. Each are designed specifically to help meet your financial needs. Townsend advisors assist you in establishing an account with an independent custodian.
Townsend, being a fiduciary, has a duty to put your interests first and we are only compensated by you. We are not compensated by the managers, providers of investment products or companies with which we invest. When you invest through our programs, we have a vested interest in your success because our compensation is solely based on your accounts' value. In other words, the better your results, the better it is for our business. Our management fee is automatically deducted from your account monthly and the calculation is completely transparent.
Portfolio Advantage
Portfolio Advantage is a program developed by the investment professionals at Townsend that uses a combination of mutual funds and ETFs to help you meet both your long-term and shorter-term investment goals.
Because your investment capital represents your stored labor, the overriding goal of every investment we select is to grow your net worth without taking imprudent risk. We invest carefully and thoughtfully to honor your hard work, sacrifice and the risks that you have assumed throughout your life. Therefore, we do not speculate, trade or allocate your capital to hedge funds, private equity, venture capital or other high-risk investment pools.
Longer-term Investments (Equities)
Equity mutual funds and ETFs are selected based on several important factors, including, but not limited to, the philosophy/process of the manager or sponsor; their experience; the nature, risk and quality of the underlying portfolio; level of concentration; valuations; turnover; and costs.
The funds and ETFs will own domestic and foreign companies of all sizes. The weighting of each will be at our discretion and based upon the market environment and opportunity set at the time of investment. It will change through time as pricing and risks-opportunities change.
Shorter-term Investments (Bonds)
To meet your upcoming needs and to invest within your comfort zone, we may recommend allocating a portion of your assets to fixed income investments (bonds). The specific mix will be determined by your personal circumstance, but also by the credit and interest rate environments, inflation (and inflation expectations), and various other factors.
Accordingly, we will select a mix of bond funds and ETFs with a goal of preserving your capital and earning interest/dividend income without assuming undue risk. We examine a broad set of macroeconomic factors, including developments affecting sectors of the global bond markets. This analysis, coupled with our interest rate assessment, shapes our market perspective, and guides our fund and ETF selection within government, municipal, corporate, mortgage, agency, and asset-backed sectors across both domestic and international bond markets.
Dynamic Advantage
Dynamic Advantage is a program with three different options of actively managed portfolios of individual stocks. Townsend uses thorough and disciplined analysis to find under-valued companies/sectors to fulfill these three strategies:
Dynamic Advantage Growth and Income: This strategy is intended for the more conservative investor. It generally includes stocks of companies that will provide both above-average income (dividends) and have potential to appreciate in price. Typically, this portfolio will include established companies with moderate revenue growth, high free cash flow, and that return cash to shareholders via dividends and stock buybacks.
Dynamic Advantage Capital Appreciation: This strategy is intended for investors who are more focused on earning long-term capital gains, as it emphasizes companies with strong appreciation potential. The companies within the portfolio may or not pay dividends and will be selected based on our analysis of the relationship between current market price and value of the stock.
Dynamic Advantage High Growth: This portfolio is appropriate for the more aggressive investor. The companies in which we invest may have above-average earnings growth potential yet be underappreciated by other investors. Companies in this portfolio may have greater than average price volatility.
At a time when many investment professionals pitch products or a one-sized-fits all approach, we at Townsend provide investment services to fit your needs. Investment markets are a complex world of choices, which constantly change. Sorting through these choices requires both time and expertise. The myriad financial products and services can overwhelm even the savviest investor. Portfolio Advantage and Dynamic Advantage are great choices for you to consider when pursuing your financial goals.
Additionally, Townsend uses a state-of-the-art, comprehensive performance report system to help you track the performance of your account. This can be accessed 24 hours a day through our website.
If you would like us to provide you with a comparative analysis between your investments and our portfolios, or if you have questions, you are welcome to call us at 303.452.5986.
PLEASE SEE IMPORTANT DISCLOSURE INFORMATION.
Please Note: No portion of the video content should be construed by a client or prospective client as a guarantee that he/she will experience the same or a certain level of results or satisfaction if Townsend is engaged, or continues to be engaged, to provide investment advisory services.