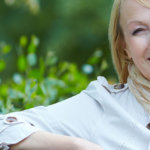 Townsend Triggers Shooting Club
Throughout client profile meetings, we've come to find that several of our clients enjoy hunting and shooting. Townsend wanted to give our clients another opportunity to meet new people who enjoy the same hobbies as they do. Townsend now has a shooting league! We encourage you to drop by and shoot with us and other Townsend clients — even bring a friend if they're interested! If you are interested in becoming a member of the Townsend Triggers Shooting Club, please contact Savanna: Savanna@TownsendRetirement.com.
Upcoming Townsend Triggers Events:
October 29th | 9:00 A.M.    Shooting & Lunch
---
All Townsend Triggers events meet at Colorado Clays, located at 13600 Lanewood St., Brighton, CO 80603 (click here for map and directions).
For those of you interested in shooting this summer, you are responsible for bringing your own gun and shells or you may rent a gun. Costs for shooting and rentals is subject to change and handled through Colorado Clays. Remember also that eye protection is required. If you have any questions please contact Megan at Megan@TownsendRetirement.com. We hope to see you out at Colorado Clays with Townsend! Feel free to invite your friends to join us!