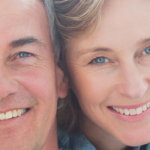 Townsend Rollin' Oldies RV Club
Camping in Comfort!
Many people who own a recreational vehicle enjoy being a part of some type RV Club where they have the opportunity to meet new people and can form their own community. The Townsend Rollin' Oldies RV Club page is an exciting online meeting place where you can be updated on upcoming meetings, share information, photos and stories, and see all upcoming trips and details. If you are interested in becoming a member of the Townsend RV Club, please contact Megan: Megan@TownsendRetirement.com.
Upcoming RV Club Trips:
Summer 2023 Trips have wrapped up! Join us on October 24th to plan our 2024 trips! Call 303.452.5986 to RSVP.