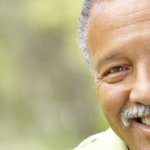 Wealth Management in Denver
Wealth management should be a priority for high-net worth individuals who hope to sustain and grow their wealth in the long run.
Wealth management is customized to every individual's unique portfolio and long-term goals with a range of services that are personalized to each client's specific needs. These services are apt to include estate and legacy planning, tax planning, investment management, retirement planning and retail banking services.
While financial planning is important for everyone, it is essential for high-net worth individuals and families who may need a more multifaceted investment strategy and additional services to help manage their wealth. Wealth managers can be versed in the various needs of high-net worth individuals, including stock-option planning, business succession and high-net worth specific tax planning.
Our wealth management team provides guidance on all aspects of a high-net worth individual's financial livelihood. Our wealth managers seek see to differentiate themselves from those at other firms by remaining ready to address estate planning, tax planning and retirement planning issues in conjunction with other professional advisors (i.e., CPA's, attorneys, etc.) of your choosing. By taking into consideration all aspects of a high-net worth client's financial life, we can tailor your investment strategy to meet other needs, which can help provide a well-rounded approach that aims to safeguard and grow a client's wealth for one's lifetime and beyond.
The services our specialists can provide to you when meeting at our Denver or Westminster offices are by no means generic. When planning for your future and determining the best money management strategy, we strive to know you. Knowing your goals, habits, wants, and needs allows us to personalize your planning process so all parties can feel confident in the strategy. Our specialists have knowledge in all the areas of service we provide, which can result in a more well-rounded and comprehensive wealth management plan for you. 
Wealth management is all about transparency, accountability and taking ownership of your financial future; therefore, we encourage you to meet with an advisor at our Denver or Westminster office. Other companies may only focus on one aspect of your wealth plan, whereas our approach is to set you up for long-term success in many financial areas. The benefits to wealth planning with an advisor from Townsend:
Your advisor will create a personalized wealth strategy built on your standards and goals, not an impersonal benchmark.
Alongside your advisor is a dedicated team of financial specialists to guide you through your wealth planning and investment management needs.
Ongoing wealth planning guidance, service and support, in addition to annual portfolio reviews, giving you all the tools to succeed.
Have confidence in your wealth management plan with Townsend. Not only do we create a custom and thorough plan, we continue to offer support to ensure the management of your wealth is sound so your money lasts.
To learn more about Townsend Retirement's wealth management services, call us today at 303.452.5986 to schedule an in-person appointment at our Denver or Westminster office.
PLEASE SEE IMPORTANT DISCLOSURE INFORMATION.
Please Note: The scope of any financial planning and consulting services to be provided depends upon the terms of the engagement, and the specific requests and needs of the client. Townsend does not serve as an attorney, accountant, or insurance agent.  Townsend does not prepare legal documents or tax returns, nor does it sell insurance products. If the client desires, one of Townsend's representatives, in their separate licensed individual capacities, can be engaged to provide insurance sales/services as described on Townsend's written disclosure Brochure per the terms and conditions of a separate engagement and fee.