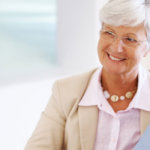 About Us
The Townsend Logo
Why did we choose the eagle to represent Townsend? An eagle symbolizes new beginnings and life changes along with the strength and resilience to endure difficult times, while having the courage to look ahead. An eagle stands for honest and truthful principles while inspiring to reach the highest standards.
— Jeff Townsend, President and Founder
---
Townsend is one of Colorado's leading retirement planning and investment management firms. Founded in 1990, we focus primarily on helping those who are 50 years old and beyond who are seeking retirement planning. We are dedicated to the prudent stewardship of our clients' wealth through our active portfolio management strategy together with the highest level of personalized client service.
The founder and president, Jeffery E. Townsend, has built the company into a comprehensive retirement planning firm providing the service and expertise people deserve.
We are dedicated to helping our clients pursue a first-class retirement. It is our belief that planning well leads to retiring well.
The Townsend Difference
We understand that establishing a relationship with a trusted and knowledgeable financial advisor is an important decision, one that takes time and deserves careful consideration.
Navigating the overwhelming number of financial products and services has become even more difficult, increasing the need to seek professional guidance. At the heart of a relationship with your advisor should be the assurance that you consistently receive sound financial advice that is in your best interest and that you fully comprehend.
At Townsend, we distinguish ourselves in many important ways:
We are an independent registered investment advisory firm representing our clients, not a particular company.
We help our clients organize and understand their entire financial picture, while tracking progress toward achieving their financial goals.
Our knowledge and experience are essential elements of our ability to help our clients achieve their financial objectives.
Our Profile
Townsend is a retirement planning and investment management firm located in the Denver, Colorado Metro Area. Established in 1990, the founder and president Jeffery Townsend has built the company into a comprehensive financial planning firm providing the service and expertise people deserve but may not receive. In fact, we think you would be hard-pressed to find a planning firm as dedicated and comprehensive as Townsend.
How Townsend Manages Investment and Retirement Accounts
Investment success in today's rapidly changing markets requires considerable knowledge in all areas of investment management. Townsend is dedicated to bringing investment management and research to our clients. Townsend has more than $850 million under management.
After years of advising our clients, we know the patterns. Emotions can often lead to poor decisions. Investors often buy at the top and sell near the bottom. Chasing tips from friends, relatives or coworkers becomes an unfortunate trend. As investors, it is very easy to forget that long-term investing in a diversified portfolio can be the best approach. Although diversification does not guarantee against the risk of an investment loss in a declining market, it can reduce the overall volatility risk of your investment portfolio.
Many investors are lured to constantly tinker with their portfolios. The outcome of this behavior often leads to lower returns.
Isn't it time for a new approach? Through Townsend you gain access to a team with considerable experience. The Townsend Team follows a disciplined process designed to ensure that rigorous, rational financial planning — not emotional decision making — are the basis for every investment decision. At Townsend we constantly monitor our clients' portfolios to help ensure that goals and objectives are being met.
Achieving goals in business, sports and life requires dedication, skill and discipline. It's no different when it comes to achieving your financial goals.
Our five-step investment process provides a framework for identifying, analyzing and executing investment opportunities. By following a disciplined process, we are able to design strategies that can potentially help improve our clients' success to reach retirement and actually stay there. In addition, Townsend does not hold clients' money directly. Monies are held by the individual institutions.
Advisory services are offered through Townsend & Associates Inc., dba Townsend. Financial Advisors of Townsend are registered representatives of and offer securities through Securities America, Inc., Member FINRA/SIPC. Townsend and Securities America, Inc. are not affiliated. Privacy Statement | © 2021 Townsend
The BBB has determined this business meets BBB accreditation standards, which include a commitment to make a good faith effort to resolve any consumer complaints. Townsend is accredited in Colorado only. BBB Accredited Businesses pay a fee for accreditation review/monitoring and for support of BBB services to the public. BBB accreditation does not mean that the business' products or services have been evaluated or endorsed by BBB, or that BBB has made a determination as to the business' product quality or competency in performing services.
Securities licensed in the following states: AK, AL, AR, AZ, CA, CO, FL, GA, HI, IA, ID, IL, IN, KS, KY, ME, MI, MN, MO, MS, MT, NC, ND, NE, NJ, NM, NV, NY, OH, OK, OR, PA, SD, TN, TX, UT, VA, WA, WI, WY
Insurance licensed in the following states: AR, AZ, CA, CO, FL, GA, IA, ID, IL, KS, KY, MI, MN, MO, MS, MT, NC, ND, NE, NM, NV, OH, OK, OR, PA, SD, TN, TX, UT, VA, WA, WI, WY
SEC Registered Investment Advisor
Check the background of this firm on FINRA's BrokerCheck.
Please review Important Disclosure Information set forth in the last section of this website.