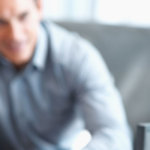 Retirement Planning
A Retirement Plan Starts with a Clear Vision
A secure retirement may not be your only financial planning goal, but it's probably the most important goal when planning for your future. Our financial planners know what it takes to help get your retirement planning to a good place. We can help you explore all your options and help you set the course for a successful retirement by answering questions such as:
When will you retire?
What kind of lifestyle do you want to achieve?
Are your goals realistic based on your resources?
When meeting with an advisor at either our Denver or Westminster office, we will help you consider all of your retirement resources from your 401(k) plans, IRAs, real estate, savings, to your direct income sources such as pensions and Social Security. From here, our financial planning specialists will design a comprehensive retirement plan to help you pursue your dream retirement.
When was your last financial exam?
Have you ever had a physical? Why? Most likely it was a preventative measure and to see what kind of shape you were in. When was the last time you checked to see what shape your finances were in? Do you have a financial plan set in place for your coming years?
Our planning and investment management firm located in Denver and Westminster can provide you with a customized, comprehensive analysis of your retirement outlook. It is completely objective, clear and easy to understand. It is based on your assets, your savings plan, stock options, and current investment objectives which are all then analyzed in terms of your retirement goals and most importantly in terms that you can understand. As always, a financial planner or advisor is available to answer any questions you may have.
After meeting with an advisor at either our Denver or Westminster office for your initial consultation, our financial planning specialists will create a year-by-year model showing how your savings will look during retirement. You will:
see exactly how your Social Security, pensions and investment earnings can be utilized each year.
see how much you will need each year to compensate for inflation and pay your taxes.
be able to see how long you can expect your funds to last. (Note that the models are based on hypothetical rates of return. Because projected rates are subject to external economic changes, models may fall short or exceed stated objectives.)
Your financial planner will seek to offer recommendations to help improve the financial outlook of your retirement.
All this will be presented to you during a personal financial planning consultation at our Denver or Westminster office. You will walk away with a detailed report illustrating your retirement outlook. All you need to do is provide us with the information necessary to run these essential calculations for you so we can start our thorough financial planning process. Please call us today at 303.452.5986 or toll-free at 1.800.578.9896 or fill out our brief Inquiry Form below to schedule your free, no-hassle consultation with our expert financial planners. Rest assured, any and all information you provide us will be kept completely confidential at all times, and not just during the planning process.
We believe so strongly that everyone should have this exam done so that we are making this service available to you for $265.00. The important thing is this: Do It Now! You will be amazed how much better you'll feel just knowing where you stand financially and having a retirement plan in place.
Our goal is to offer our services to those in the Denver Metro area and assist with their retirement planning and investment management needs! We hope to help you pursue your dream retirement!
PLEASE SEE IMPORTANT DISCLOSURE INFORMATION.
Please Note: No portion of the video content should be construed by a client or prospective client as a guarantee that he/she will experience the same or a certain level of results or satisfaction if Townsend is engaged, or continues to be engaged, to provide investment advisory services.