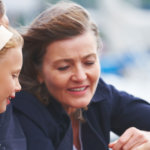 Contact Us
By Telephone: Please call us today at 303.452.5986 or toll-free at 1.800.578.9896 for a free, no-hassle, no-obligation consultation.
By Email: If you would prefer to contact us by email, please use TownsendRetirement@TownsendRetirement.com or if you would like us to contact you directly at a more convenient time, please click here to fill out our Inquiry Form, and we will get back to you as soon as possible.
By Fax: You can fax us at 303.452.5989.
Our Office Hours:
Monday through Thursday, 8:00 a.m. to 5:00 p.m.
Friday, 8:00 a.m. to 12:00 p.m.
Our Locations:
Westminster
2761 W. 120th Ave., Suite 200, Westminster, CO 80234
---
Denver
2000 South Colorado Blvd., Tower Two | Suite 460, Denver, CO 80222
Aspen
197 Prospector Road, Suite 2104A | Aspen CO | 81611
Financial Advisor and Retirement Planning Expert, CEO Jeffery Townsend, has been sought after on many occasions by the media. Townsend is responsive within our industry and provides timely information for members of the media requesting interviews or story contributions. Our wealth management and retirement planning website offers trends, statistics and expert opinions. We ask only that you credit Townsend for any information used.
Please direct any media or public relations contact to:
Savanna Brown
Events & Communication Manager
303.452.5986
Savanna@TownsendRetirement.com