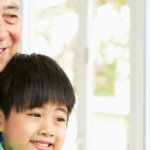 Upcoming Events
It's important for Townsend to hold events for all our clients which not only gives them a night out to enjoy themselves, but also the opportunity to meet other clients. Townsend is thankful to serve as your retirement investment advisor and manage your funds; in turn, our team works hard to make sure you enjoy your overall retirement planning experience with us, which is why we try to offer activities that will suite everyone's interests and hobbies! Please note that no dollar amount of clients' planning fees are used towards any of these special events. All client fees will remain the same, regardless of whether we hold special events or not.
---
Townsend Annual Appreciation Parties
Jeff Townsend has spent the past 30 years surreptitiously building a unique community. People will always retire from something/somewhere … but what is it that they retire to?
We each have our own identity that moves like a river — constantly changing, expanding and evolving; but the beauty in our industry rests on the fact that clients all want to embrace the retirement flow side by side.
At Townsend, we believe your hard-earned retirement years should bring overwhelming joy. From educational opportunities, social events and community give-back programs — you can experience it all here with us!
To all who celebrate annually with us, THANK YOU — these relationships are deep-rooted and incredibly meaningful! We're grateful to have captured these special evenings with so many wonderful clients.
Stem Cider Client Appreciation | 2022
Click here to view past client appreciation video highlights
---
Client Educational Presentations
Thursday, October 27th – Medicare Enrollment Presentation | 6:00 p.m.
Upcoming Events
October
Thursday, October 13th – Focus Group | 6:00 p.m.
Thursday, October 20th – Focus Group | 6:00 p.m.
Thursday, October 27th – Medicare Enrollment Presentation | 6:00 p.m.
Saturday, October 29th – Townsend Triggers Shooting Club | 9:00 a.m. (Click Here for Details)

November
Tuesday, November 8th – Sew & Sews Social Club | 2:00 p.m.(Click Here for Details)

December
Saturday, December 3rd – Salvation Army Kettle Bell Ringing | 8:00 a.m. – 12:00 p.m.
Townsend Client Clubs
Please use the links below to access the various Townsend club pages: