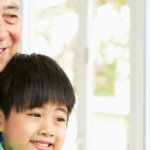 Upcoming Events
It's important for Townsend to hold events for all our clients which not only gives them a night out to enjoy themselves, but also the opportunity to meet other clients. Townsend is thankful to serve as your retirement investment advisor and manage your funds; in turn, our team works hard to make sure you enjoy your overall retirement planning experience with us, which is why we try to offer activities that will suite everyone's interests and hobbies! Please note that no dollar amount of clients' planning fees are used towards any of these special events. All client fees will remain the same, regardless of whether we hold special events or not.
---
SPECIAL NOTICE: As you know, the COVID-19 coronavirus outbreak has shaken global markets and caused widespread disruption to businesses throughout the world. With the virus continuing to spread around the globe, we are faced with the difficult decision of whether to cancel large events due to public health concerns and the threat of quarantines.

Based on guidance received from various health agencies, we've unfortunately cancelled all large client events through summer (please see below for updated event information). Our mission is to align with the CDC as they continue to stress the importance of protecting our community and those who are at a high risk of COVID-19 complications.

Thank you for your understanding as we navigate through these tricky decisions.
---
Client Educational Presentations
Thursday, October 22nd – Medicare Presentation | 6:00 p.m. WEBINAR
Thursday, November 19th – Estate Planning Presentation | 6:00 p.m.
Upcoming Events
Saturday, October 17th – Taste Of Townsend | Italian Cooking Class | 4:00 p.m.
Wednesday, October 21st – Rollin Oldies RV Club 2021 Planning Meeting | Virtual Happy Hour 3:00 p.m.
Thursday, October 22nd – Medicare Presentation | 6:00 p.m. WEBINAR
Saturday, October 24th – Townsend Triggers | Shooting Club | 9:00 a.m. CANCELLED
Wednesday, October 28th – Sew & Sews | Townsend Social Club | 3:00 p.m. CANCELLED
Thursday, October 29th – Salvation Army Birthday Party | Volunteers | 5:00 p.m. CANCELLED
Thursday, October 29th – Townsend Virtual Focus Group | 6:00 p.m.
Thursday, November 12th – Townsend Focus Group | 6:00 p.m. CANCELLED
Thursday, November 19th – Estate Planning Presentation | 6:00 p.m. WEBINAR
Saturday, December 5th – Salvation Army Bell Ringing | VIRTUAL
Townsend Client Clubs
Please use the links below to access the various Townsend club pages: