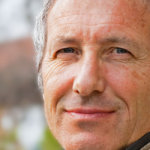 Performance Reports
Townsend provides a consolidated performance report to clients. These reports will show your performance over a certain period of time.
To view your performance reports through the new Townsend Client Portal, please
Townsend & Associates, Inc.
PORTAL ACCESS ACKNOWLEDGMENT
As a client of Townsend & Associates, Inc. ("Company"), by selecting the "I Agree" button, I elect to participate in the password-protected access portion of Company Internet web site.  I understand that my participation will allow me to review certain investment-related information published by Company and unaffiliated third parties.  This password-protected access is made available to clients of Company free of charge.  This authorization shall continue until canceled in writing.
I understand that the password-protected section is a secure web site intended only to allow a client access to information relative to his/her/its specific account.  I also understand that I will be assigned an individual password.  I agree not to share my password with any other person.  I hereby release and hold Company harmless from any adverse consequences relative to any failure by me to keep the identity of my password secure.
I Agree
Important Disclosure Information
Past performance may not be indicative of future results. The above individual account performance information reflects the reinvestment of dividends (to the extent applicable), and is net of applicable transaction fees, Townsend & Associates, Inc. ("Townsend")'s investment management fee (debited monthly), and any other related account expenses. Account information has been compiled solely by Townsend, has not been independently verified, and does not reflect the impact of taxes on non-qualified accounts. In preparing this report, Townsend has relied upon information provided by the account custodian. Please defer to formal tax documents received from the account custodian for cost basis and tax reporting purposes. Please remember to contact Townsend, in writing, if there are any changes in your personal/financial situation or investment objectives for the purpose of reviewing/evaluating/revising our previous recommendations and/or services, or if you want to impose, add, to modify any reasonable restrictions to our investment advisory services.

Please Note: Unless you advise, in writing, to the contrary, we will assume that there are no restrictions on our services, other than to manage the account in accordance with your designated investment objective.

Please Also Note: Please compare this statement with account statements received from the account custodian. The account custodian does not verify the accuracy of the advisory fee calculation. Please advise us if you have not been receiving monthly statements from the account custodian. A copy of our current written disclosure Brochure discussing our advisory services and fees continues to remain available upon request.