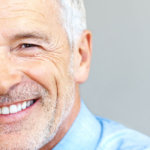 Legacy Planning
Legacy and Asset Protection Solutions: Protecting Your Life Savings and Legacy
One of the most difficult parts of retirement planning can be preparing for the distribution of your estate (everything that you own including life insurance death benefits) after your death. No one likes to think about this inevitable event, much less plan for it.
Legacy planning is the process of setting forth binding instructions so that when you die, your estate is distributed according to your wishes, with a minimum of bother or expense for your heirs. Legacy planning doesn't have to focus so much on death; but rather on life. Think of it as a final act of love.
Your wealth, whether large or small, represents a lifetime of hard work and smart investing. It also represents the courageous decisions, fiscal responsibility and personal sacrifices you have made throughout the years.
At Townsend, our financial advisors along with estate planning attorneys, can help you formulate a plan that can provide:
Lifetime income to your heirs
Benefit your favorite charities
Avoid probate
Protect your estate from spendthrift beneficiaries, divorces, bankruptcies and lawsuits
Talk to your Townsend advisor to help you start this process.
PLEASE SEE IMPORTANT DISCLOSURE INFORMATION.
Please Note: No portion of the video content should be construed by a client or prospective client as a guarantee that he/she will experience the same or a certain level of results or satisfaction if Townsend is engaged, or continues to be engaged, to provide investment advisory services.
Disclosure
Securities America and its representatives do not provide tax or legal advice. Please consult the appropriate professional regarding your specific situation.