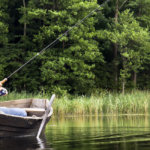 Frequently Asked Questions
You need to know that your financial advisor is always working in your best interests – and only your best interests! Our staff prides themselves on their integrity, in where all services provided are in your financial best interests. In fact, we have a legal obligation to do just that (called a "Fiduciary Duty"). Our fee structure is totally transparent, and we freely share it with you. Any potential conflict of interest is disclosed prior to your making any decision. Bottom line: Our fundamental commitment is to you and your financial well-being.

You may be surprised to learn that this is often not the case with other financial advisors. In fact, most financial advisors are held to a lower standard, called "Suitable" recommendations. It's possible that these advisors may direct you toward investments that, while they are suitable for your needs, they may not be in your best interests. Sadly, advisors are able to steer you into investments where they benefit from commissions or fees. This obviously means less of your money goes toward growing your nest egg. Unfortunately, many advisors are not required to disclose their fee structure, or any real or potential conflicts of interest between your interests and their interests. Seek out financial firms and advisors that are extremely transparent in how they operate and get paid.

Your overall financial picture includes more than just a plan for your financial investments. At Townsend we work hard at guiding you through all aspects of your financial plan – which includes your estate plan, risk management, tax information, Social Security and Medicare along with health insurance during retirement.

We don't do it all ourselves in-house. At Townsend, our focus is on your financial plan and investments. However, we understand the bigger picture. Our goal is to educate and prepare you for all aspects of your retirement years. Townsend works diligently to have clients understand how all elements of their plan have to be in place in order to avoid any devastating financial surprises in the future. We have relationships with professionals in all the above disciplines who are eager to direct you through each retirement tangent, helping you to create another rock-solid long-term plan.

You need to know how capital markets work and what you can expect as far as risk and volatility.

If you want or need to earn more than what you might make in a bank savings account or CD, you will encounter some level of risk and volatility. You can minimize this risk/volatility by how you are diversified between various asset classes but you can't eliminate it.

Before you invest, it's a good idea to know what you can reasonably expect from the stock market. History (over the past 100 years) tells us that on average, one can expect three 5% declines per year, one 10% decline every two years, and a 20% decline every three and a half years. However, after every decline, the market has recovered 100% of the time and has gone on to reach new highs. It's also good to know that during the same time period the market is up three out of the four years.

You will want to know that your financial advisor has the investment acumen to invest your life savings in such a way that allows you to sleep at night. It's crucial to be patient as an investor. Rather than focusing on the returns over a short period of time, perhaps a year, try to consider the bigger picture such as your returns over an entire market cycle, which could possibly be seven to ten years. As Warren Buffet once said, "The market is an efficient mechanism for transferring wealth from the impatient to the patient".

Investing is typically necessary to maintain your lifestyle in retirement, and can be a very emotional journey. At Townsend, we help educate you on the hows and whys of investing, and work hard at tailoring an investment portfolio that you can be comfortable with.

You need to know the truth about your financial situation good or bad. At Townsend, we deal in facts and financial reality. And then, within that reality we will help you embark on the financial course needed to meet your long-term financial objectives and retirement goals.

Advisors who provide suitable recommendations are those who try to paint an overly rosy picture, enticing you to invest with them. At Townsend, our advisors are required to make decisions in the best interests of their client. In rare cases, we discover a prospective client's needs or investing temperament really does not fit the Townsend philosophy. If that's the case, we structure an open conversation and share how our objectives differ. When we see a prospective client wanting something that Townsend simply does not believe in, we have no issues communicating that their needs are better met through a different financial firm.

You can always know where your investment account balances stand with Townsend. You can always check your current account values independently of Townsend by going directly to the source financial institution where your money is actually held (the "Custodian" of your funds).

Some corrupt advisors (remember Bernie Madoff?) generate bogus client account statements that purport to show a client's current account balance. Clients are unable to independently check the actual status of their accounts in those situations, and must rely solely on the statements provided to them by their advisor. And in some cases (think Ponzi schemes), the account statements are worthless. These situations can be disastrous for the client later when they find out the accounts they thought held significant value are – in fact – worthless. With Townsend, you can always check your account balances with the reputable custodians who actually hold your money. Townsend has no access to those custodial accounts.

Do your due diligence and check for references. Are clients satisfied with their services? Do they feel like a number, or is there an established relationship where you are their client and they are working in your best interests? You want to know how Townsend's current clients feel about them before you commit. Unfortunately when you go to research Townsend, you'll be unable to find any testimonials, client references, or client ratings! Does that mean something is wrong? The short answer is "no." Per SEC rules and regulations, neither Townsend nor any other "fiduciary advisor" is allowed to present any commendations from existing clients to prospective clients due to concerns about falsified statements. 

The reason for no client commendations is this: The SEC is concerned that this practice could be rife with fraud, with advisory firms falsifying commendations, or compensating clients to provide positive but phony commendations to skew the results. Therefore, the SEC forbids it. However, there is a measure that Townsend can present that indicates client satisfaction. That measure is "client retention." Simply defined, client retention is a measure of what percentage have stayed with Townsend, vs. those who leave. Townsend's client retention rate is about 98%. That means that about 98% of Townsend's clients have stayed with Townsend. Only about 2% have left, and that includes clients who have died, had to leave due to divorce complications, as well as those who left due to dissatisfaction. We are proud to stand behind that retention rate, and take it as a true testament to our services. It indicates great trust and confidence by our clients. Townsend has managed to retain this sterling client retention record even through several major economic downturns, where fear about the stock market and economy were at epidemic levels.