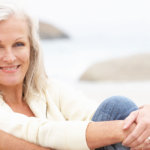 Retirement Seminars
Townsend offers general financial planning seminars for clients and prospective clients. These retirement planning seminars offer just the right amount of education and information to anyone interested in learning more about the retirement planning process and investment management.
The seminars cover a variety of topics from retirement planning, understanding your pension plan options, to managing investment risk and hiring a financial advisor.
Upcoming Retirement Seminars
No seminars scheduled at this time.
Seminars usually are an hour and a half dinner presentations, if interested in attending please call our office at 303.452.5986.
It's not too late to learn strategies designed to achieve a secure retirement. This free dinner workshop reveals everything you need to know for a successful retirement.
Your retirement should be a time like no other – traveling, spending time with friends and family, and enjoying life. These years should NOT be filled with concern and anxiety!
Planning for a secure retirement can be easier and more enjoyable than you may have thought possible. If you are near retirement, retired or changing jobs, we invite you to attend this FREE Workshop that will teach you strategies to help you pursue your dream retirement.
Who we are and why we are hosting this workshop.
Townsend is a top retirement planning firm in Colorado. For more than a decade, we have helped individuals and families plan for their "golden years" with sound financial advice and investment management services.
This workshop is NOT a sales presentation on our company. It is an instructive, interactive session designed to answer your questions and provide information and analysis regarding the retirement planning process.
Do some workshop attendees become Townsend clients? Absolutely.
The workshop is designed to be informative and educational with no pressure of any kind to buy products or services.
What does the workshop teach?
Many different wealth preservation topics are covered in the workshop, and there is ample opportunity for you to ask specific questions of our retirement planning specialists.
Some topics include:
Ways to help insure that your money will last as long as you do
How secure is your pension
Can you count on Social Security
Dealing with volatility in the stock market
How to select an advisor who will put your interests first
How to turn your IRA into a family legacy
What you need to know before you receive retirement distributions
Ways to help you improve your 401(k) results if you are still working