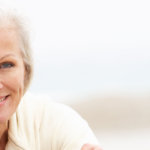 Professional Alliances
Townsend values our strong relationships with other business professionals. When a client has a question, we pride ourselves on having the correct answer or by being able to refer the client to the right business expert. We have built strong relationships with the following individuals who can share their knowledge and answer any questions that you may have within their area of expertise*.
---
Tammara L. Bauer
Tammara L. Bauer, of Bauer Law, LLC, is a well-rounded legal professional, who primarily focuses on families, including Estate Planning, Probate, Guardianships, Conservatorships, Trusts, Business Law and Family Law. Tammara also sits as the Associate Judge in Commerce City Municipal Court. Tammara is a member of the Colorado Bar Association and actively participates in the Trust and Estate's committee as well as the Elder Law committee. Tammara is also a member of the Colorado Guardianship Association.
Tammara worked at IBM as a project manager through college, both undergrad and law school. After law school, Tammara clerked for the Jefferson County District Court. After the clerkship, Tammara was a prosecutor for several years prior to opening her own law practice. She has established a law practice that is responsive to clients and provides guidance to clients at a reasonable cost.
Tammara graduated from the University of Northern Colorado with her Bachelor of Science Degree in Business and from the University of Denver Sturm College of Law with her Juris Doctor degree.
In her spare time Tammara enjoys spending time with her family, golfing, skiing, CrossFitting and gardening.
---
Premier Trust
Premier Trust administers trusts only and does not manage investments or provide legal advice. Clients maintain continuity in their investment plans and retain the relationships they have with their financial advisor, attorney, and CPA. Premier Trust is located in Nevada, allowing clients nationwide to benefit from the top trust laws in the country. Their goal is to build long-lasting personal relationships with clients and to assist in providing for their heirs per their wishes.
premiertrust.com
---
Liz Tredennick
Townsend has contracted with Liz Tredennick of "LizKnowsMedicare.com" to provide counseling to Townsend clients on the topics of Medicare and Medicaid. Liz takes pride in taking the complex topic of Medicare and making it simple for beneficiaries to understand how to make the most of their Medicare coverage. She has spoken to hundreds of community organizations and worked with thousands of people to understand Medicare. She has been providing Medicare education, counseling and group presentations to people for the past eight years. She was director of the Colorado SHIP (State Health Insurance Assistance Program) with the Colorado Division of Insurance, a program providing local counseling and assistance to Medicare beneficiaries throughout Colorado. She also worked with Centura Health providing Medicare and Medicaid information and assistance to clients.
---
Randy L. Kite, CPA
Randy L. Kite has been a practicing Certified Public Accountant in Denver since 1977. He was associated with several regional and national accounting firms before joining Ian D. Gardenswartz & Associates, P.C. in 1986. Randy has provided audit, accounting and tax services to a variety of clients in numerous industries. He is actively involved with business and tax planning for his clients, including the purchase and sale of many of their businesses. Randy received a BS in accounting from the University of Colorado at Boulder, and is licensed as a Certified Public Accountant by the state of Colorado. Randy is a member of the AICPA and the CSCPA. Randy is also a member of the National Association of Certified Valuation Analysts.
---
Aaron R. Eisenach, CLTC
Aaron R. Eisenach is Vice President, Western Region, of Individual Commercial Brokerage, Inc., a managing general agency supporting agents across the United States. A 17-year veteran of the long-term care insurance industry, Mr. Eisenach spent the first 10 years of his career selling LTC insurance to individuals, businesses and associations. While concentrating on personal production, he ranked in the top seven LTC insurance agents nationwide three years straight with one of the nation's best-selling insurance carriers. Since 2006, Aaron has assisted thousands of agents with product training, licensing and appointments with top companies. In his home state of Colorado, he teaches the state-mandated 16-hour LTC continuing education requirement and 5-hour refresher course to licensed producers. He serves as president of the LTC Forum of Colorado, Inc. and is a member of the National Association of Insurance and Financial Advisors, the National Association of Health Underwriters, and the American Association for Long Term Care Insurance. He was recently elected as Vice Chairperson of the Producers Advisory Council of the Colorado Division of Insurance.
Please Note: The client is under no obligation to engage the services of any such recommended professional. Please Also Note: At all times, the engaged licensed professional[s] (i.e. attorney, accountant, etc.), and not Townsend, shall be responsible for the quality and competency of the services provided.